Help for Abused and Battered Partners
Domestic Violence Shelters, Support, and Protection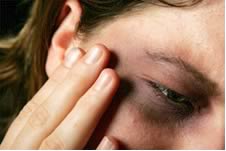 Getting out of an abusive or violent relationship isn't easy. Maybe you're still hoping that things will change. Maybe you're afraid of what your partner will do if he or she discovers you're trying to leave. Whatever your reasons, you probably feel trapped and helpless.
Leaving an abusive relationship can be frightening, however, the risks of staying are too great. The good news is that there are resources available for the abused or battered partner in any relationship, including hotlines you can call for advice; shelters where you can stay; even job training, legal services, and childcare. You deserve to live free of fear. You can take the first step to make this happen by taking steps to protect yourself and reaching out for help. Don't wait! Call now!
---

Read more about the NCADV's "Take a Stand" initiative and their Webinar on August 31.